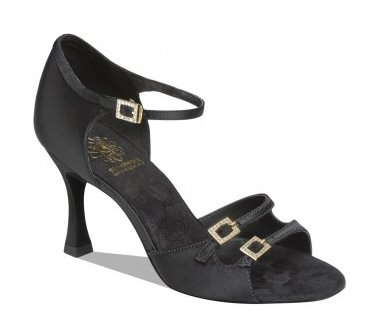 Style 1616 - Black satin
By: Supadance
£69.00
(exc VAT)
was £79.95
Product code: SUPA1616
Two strap vamp fully adjustable for narrow and wide feet. Shaped back.
Adjustable width
Diamante buckles
This pair is on 2.5" flare heels.
Delivery times: up to 1 week depending on destination
---
---
Additional info
Due to storage limitations we have some sale stock to clear. This item is available for immediate dispatch.
We have only one picture per style in the database, so it may happen that the colour of the picture does not match the written description.