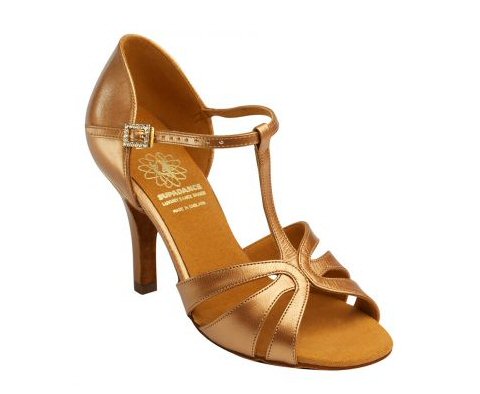 Style 1177
By: Supadance
£89.00
(exc VAT)
was £105.00
Product code: SUPA1177
Model 1177 is made of Dark Tan Sateen Leather, which means it has the look of Satin, but the durability of the Leather.
With the new SD Heel. SD Heel is Supadance new, thicker version of stiletto heel, expertly balanced and centered. SD heels fit the CONTOUR heel protectors.
Delivery times: up to 1 week depending on destination
---
---
Additional info
Due to storage limitations we have some sale stock to clear. This item is available for immediate dispatch.
We have only one picture per style in the database, so it may happen that the colour of the picture does not match the written description.