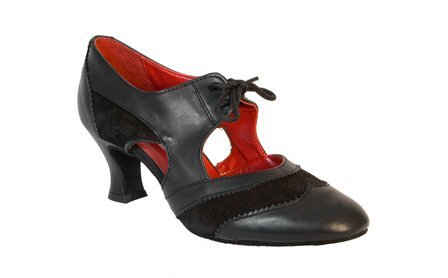 Lorna Lee
By: Ray Rose
£49.00
(exc VAT)
was £65.00
Product code: RR-L111
Designed in conjunction with Lorna Lee, this popular style is the height of fashion. The arch support is identical to that of a Latin sandal, and the shoe benefits from a soft latex sock lining, making the Lorna shoe ideal for teaching for long periods. The shoes are kept on the foot by means of a wide elasticated strap and laces. The perfectly balanced two inch heel has been designed specifically for this style.
Delivery times: up to 1 week depending on destination
---
---
Additional info
Due to storage limitations we have some sale stock to clear. This item is available for immediate dispatch.
We have only one picture per style in the database, so it may happen that the colour of the picture does not match the written description.