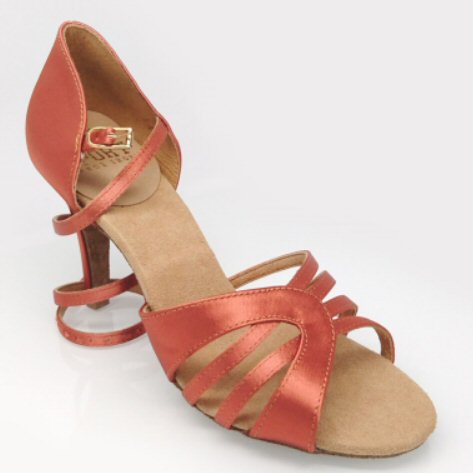 Eris Xtra ULTRA FLEX - Dark Tan satin
By: Ray Rose
£69.00
(exc VAT)
was £79.00
Product code: RR-895-X
Partially enclosed 4 Strap Sandal. Round toe insole. Medium arch. Rounded back. "Non stretch" stripping. Anti bacterial microfiber sock and lining. Sports grade heel support material. Gel foam padding under sock. Anti slip heel tips.
This model runs a little bit on a small side. If you are buying Ray Rose shoes for the first time you may want to order 0.5 size larger than your usual size.
Delivery times: up to 1 week depending on destination
---
---
Additional info
Due to storage limitations we have some sale stock to clear. This item is available for immediate dispatch.
We have only one picture per style in the database, so it may happen that the colour of the picture does not match the written description.