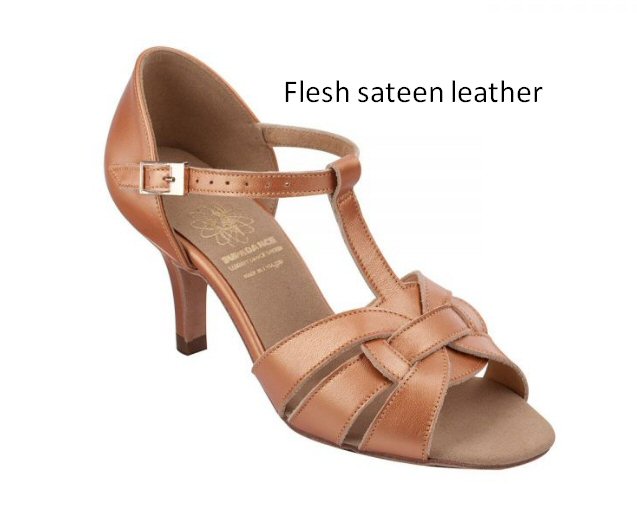 Style 1176 - Flesh sateen leather
By: Supadance
Product code: SUPA1176
New style designed and created with a special focus on extreme comfort and flexibility. The newly developed high arch insole and new perfectly balanced SD heel (2.5 or 3 inch) offer ultimate support and stability. The shoe elegantly secures the feet while the cushioned insole will allow for many hours of happy dancing!
Also available as a special order with 6 weeks production time:
BLACK PATENT version
CARAMEL LEATHER version
Wide fitting
Extra wide fittin
Narrow fittin
Extra narrow fitting

Delivery times: UK: 1 week | Rest of the world: 2 weeks
---
---
Additional info
We try to ensure that the products on this website are accurately described. However, because of the difference in monitors or graphic cards the colour of the picture may be slightly different than the real product.
Buy white satin shoes and dye them get the exact colour to match your costume. You can dye white satin shoes using Dylon multi-purpose dye.
Check the delivery times
More info about our shoes - sizes and fittings explained.
More info about Supadance