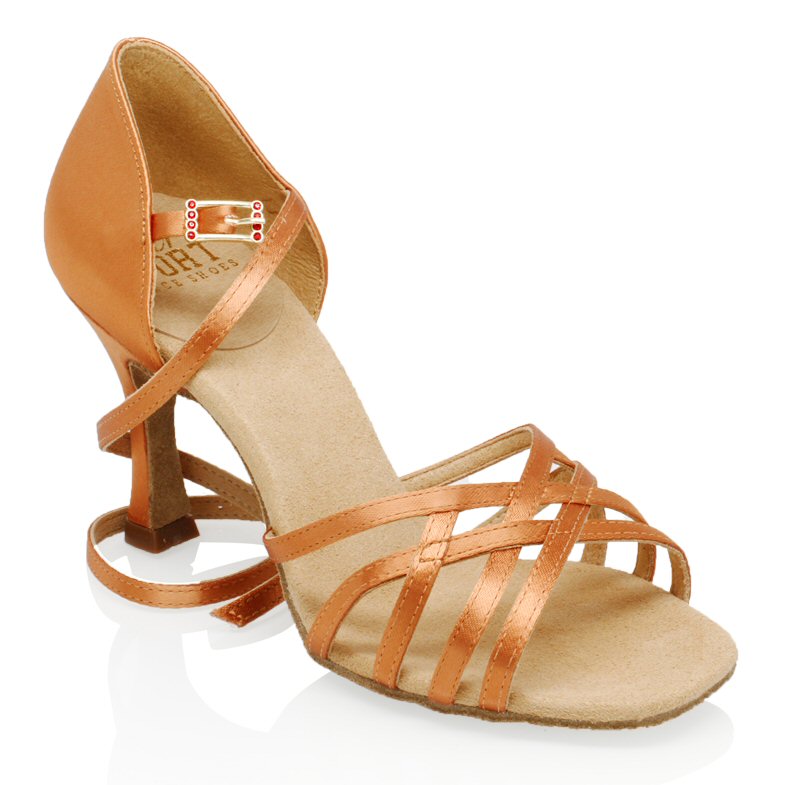 Kalahari Xtra ULTRA FLEX - Light Tan satin
By: Ray Rose
Product code: RR-H860-X
A High Tech upgrade to our popular Kalahari 860 Model. High grade latex Sports innersole with added metatarsal support. Fixed 5 Strap Sandal. Square toe insole. High arch. Rounded back. "Non stretch" stripping. Unique ArtSport diamante buckle. Anti bacterial microfiber sock and lining. Sports grade heel support material. Gel foam padding under sock. Anti slip heel tips. Available in Medium and Medium+ fitting.
This model runs a little bit on a small side. If you are buying Ray Rose shoes for the first time you may want to order 0.5 size larger than your usual size.
Delivery times: UK: 1 week | Rest of the world: 2 weeks
---
---
Additional info
We try to ensure that the products on this website are accurately described. However, because of the difference in monitors or graphic cards the colour of the picture may be slightly different than the real product.
Buy white satin shoes and dye them get the exact colour to match your costume. You can dye white satin shoes using Dylon multi-purpose dye.
Check the delivery times
More info about our shoes - sizes and fittings explained.
More info about Ray Rose