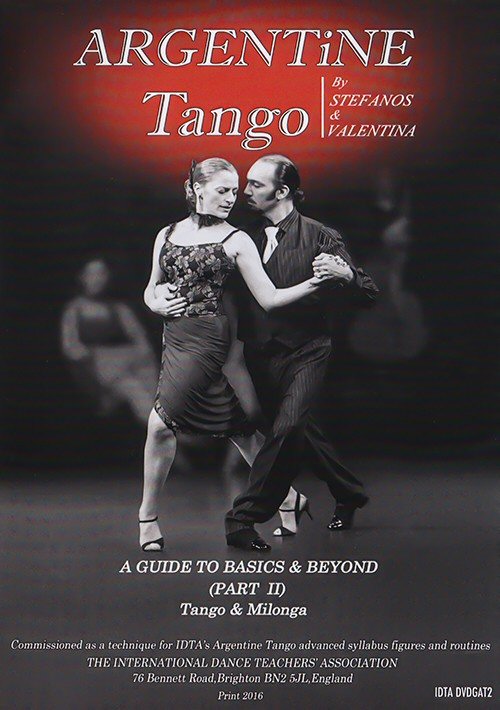 IDTA Argentine Tango A Guide to Basics and Beyond (Part 2) with Stefanos and Valentina
By: --NA--
Product code: DSI-78231
Commissioned as a technique for IDTA's Argentine Tango Advanced Syllabus Figures and Routines.
This DVD contains:
TANGO
Demonstration part 1
The Cut Eight
Giro with Displacement
The Chain
Chains with Displacements
Demonstration part 2
Natural Changes of Directions 2
Recurring Cross Body Steps with Voleo
Change directions with Giro
Centripetal and Centrifugal Forces Combination
Demonstration part 3
Displacements with Front Eights
Giro with Spiral and Voleo
Contra Action Eights with Hooks
Giro with Sweep and Hook
MILONGA
Milonga Demonstration
Milonga Basic
Basic step ( 8 count)
Front Eights
Back Eights
Rock Turn
Incomplete Basic with Front Eights
Basic with Progressive Steps
Zig zag
Exercises
Running time: 60 min. approx.
---
---
Additional info
NTSC is a system used in America and Japan. PAL is used in Europe and Australia
Read about TV formats: PAL, NTSC and DVD regional codes