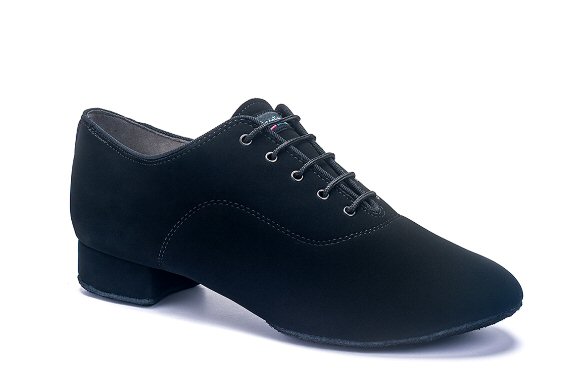 Contra PRO - Black nubuck
By: International
Product code: INT-ContraPro
Ultra flexible Split sole design. Lightweight. Gel cushioned heel and insole. New sole design prevents sticking, protects patent and improves movement of the inside of the foot. Hidden eyelets keep elegant finish. New Pro heel design bringing sole material over the back of the heel, offering a smoother drag and greater protection.
Additionally in Contra Pro the sole material is brought over the inside of the ball of the foot to help better foot dragging and closing. No other ballroom shoe on the market has this feature.
The sizing of this model is a on a small side, so we recommend ordering it 0.5-1 size larger than you normally would.
Delivery times: UK: 1-2 week | Rest of the world: 2-3 weeks | Special orders : 4-5 weeks
---
---
Additional info
We try to ensure that the products on this website are accurately described. However, because of the difference in monitors or graphic cards the colour of the picture may be slightly different than the real product.
Buy white satin shoes and dye them get the exact colour to match your costume. You can dye white satin shoes using Dylon multi-purpose dye.
Check the delivery times
More info about our shoes - sizes and fittings explained.
More info about International